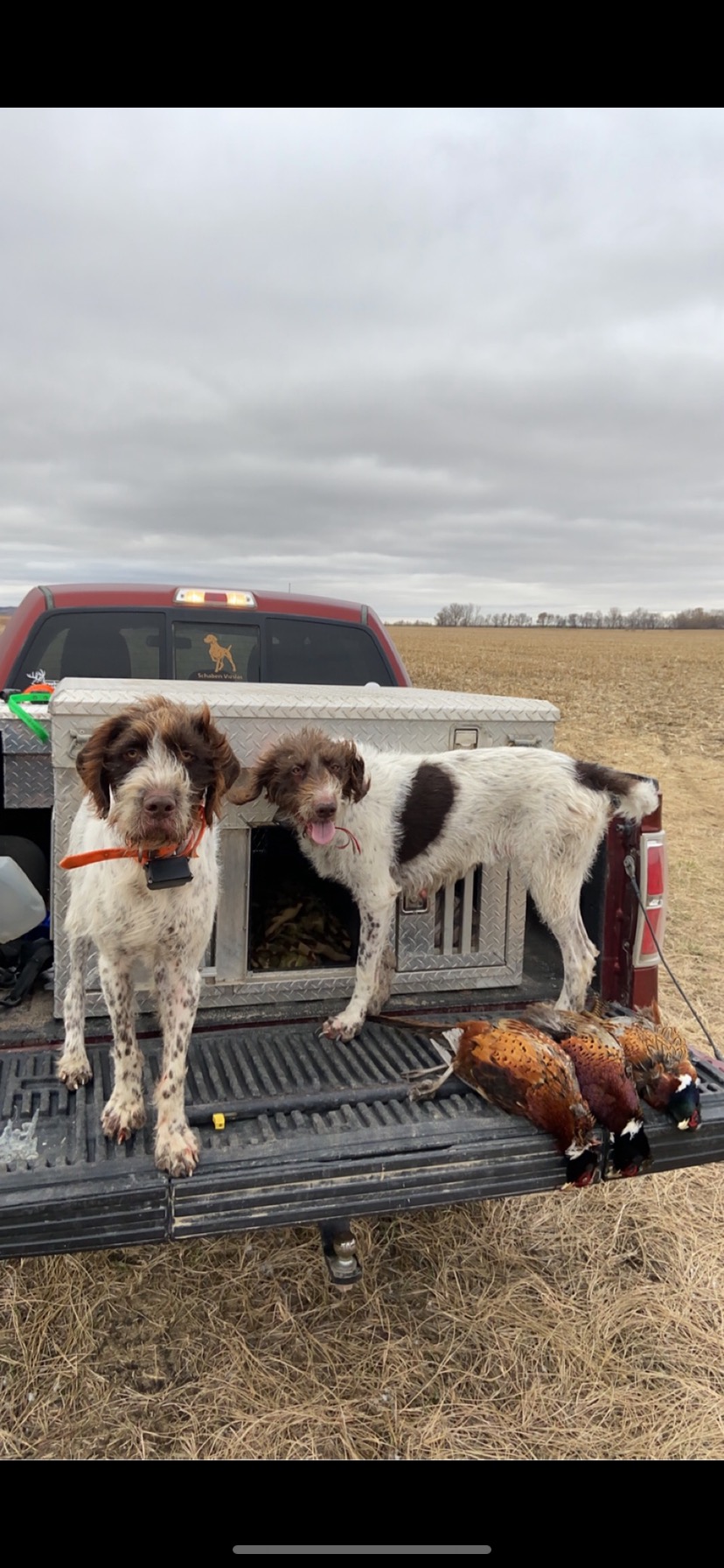 Puppies Available
We have males and females still available from Nelly and Fritz. These puppies will be ready to go home April 8th.
Nelly
Nelly belongs to Josh and Bailey. Nelly is an incredibly energetic, playful, and loving dog. She is one of the most tenacious hunters in our crew of dogs. She has made some incredible water retrieves while pheasant hunting. Nelly is also great company in the duck blind. She is commonly referred to as "white dog" in the field as she has added a change in color from our normal pack of Vizslas.
Kimber is the newest addition to Josh and Bailey's GWP family. Kimber is an energetic, friendly pup who loves attention. She is our largest wirehair pup with the sweetest personality. She loves running around with our other dogs, and playing with Josh and Bailey's son.
Josh and Bailey added Trice to their family to keep Nelly company and as a stud. Trice has been hunting very well for his age. He can keep pace with Nelly in the field and loves chasing birds all day. Trice shares a similar playful, loving demeanor with Nelly. Trice gets along great with all people and other dogs.