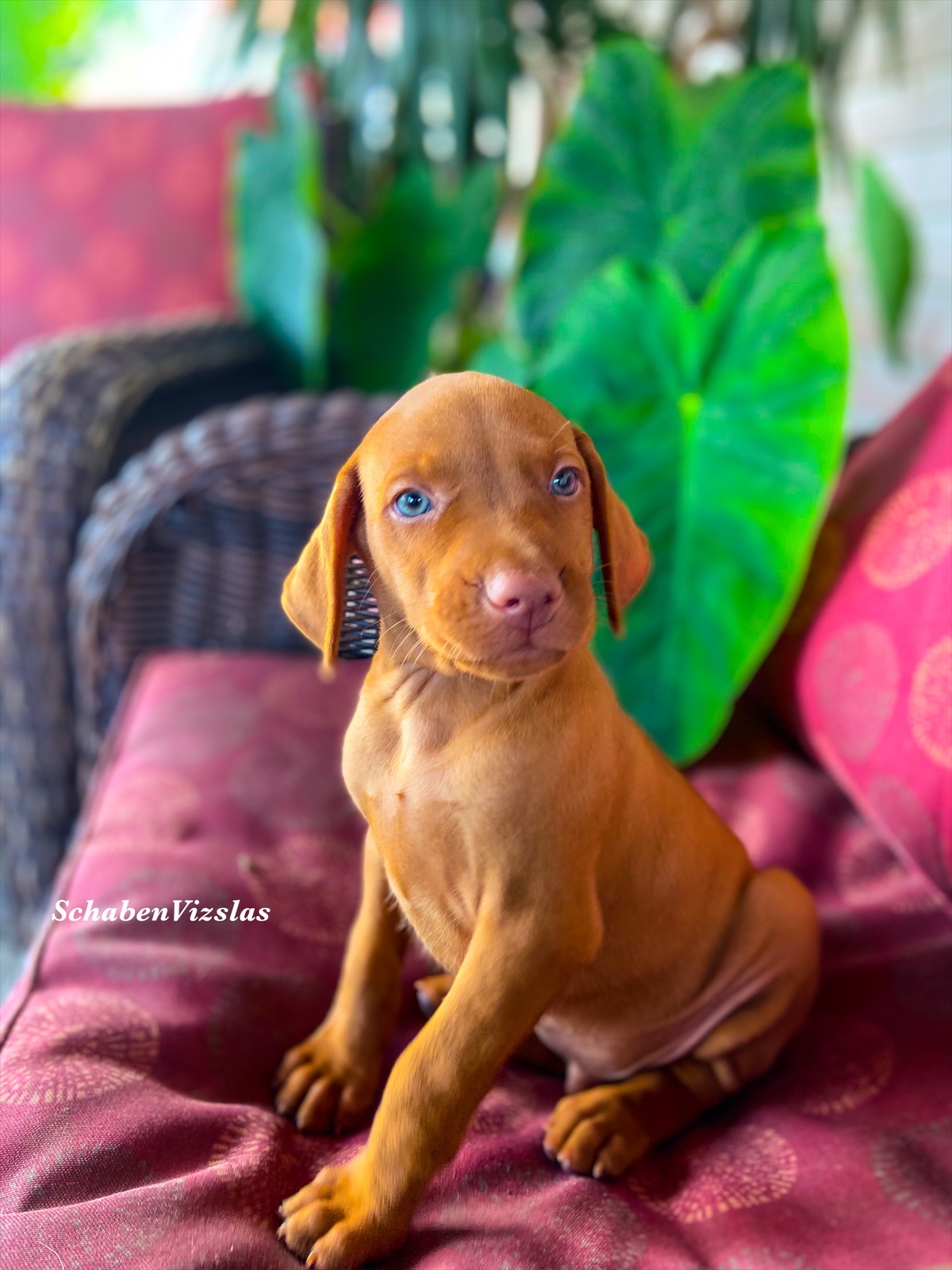 Our pups are loved from their birth to your home.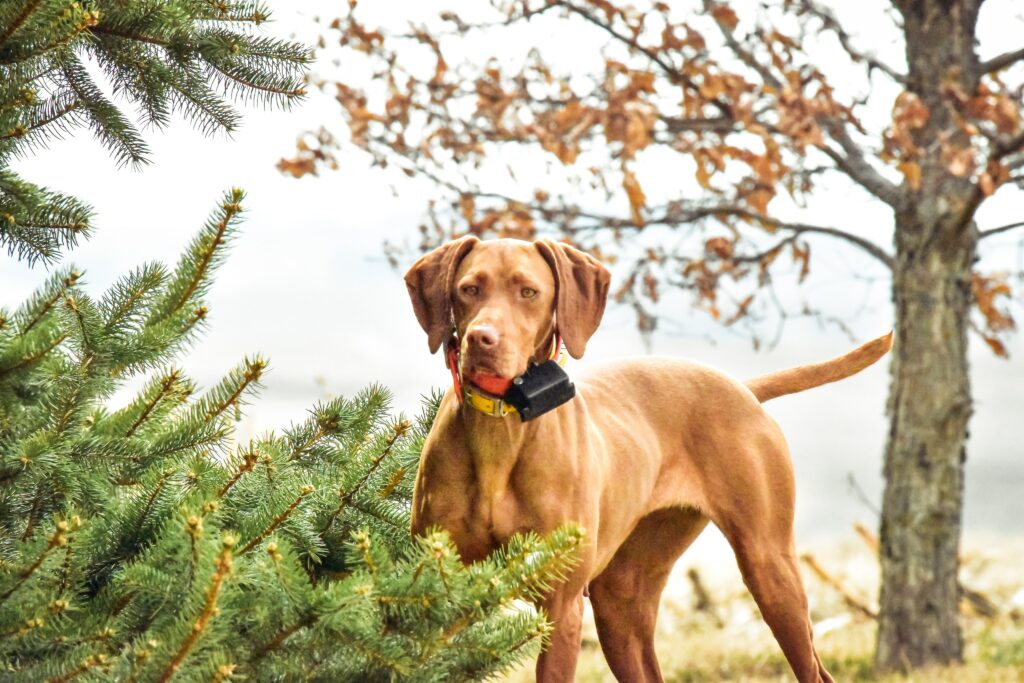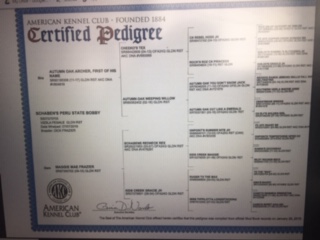 Bobby
Schaben's Peru State College Bobcats aka Bobby lives with Bryce and Carrie on their acreage. She is a deep red love machine. She is a velcro dog if there ever was one. Bobby is a great hunter and has the energy to hunt all day. She enjoys laying outside in the sunshine, scratching her back in the grass and getting her ears rubbed.
PUPPIES– Bobby currently has a litter of puppies and some of them are still searching for a home!
---
Bennie
Schaben's Bennie lives with Jake and Alicia in northwest Iowa. Bennie is a beautiful dark red hunting machine that loves to snuggle up on the couch at night . She is best known for her "fly by" kisses in the yard. She has really developed into a nice hunting companion as well.
---
Daisy
Schaben's Darling Defiance Daisy lives with Will and Jess in Nebraska. She is very energetic and playful. She will cuddle up to anyone who will let her. Daisy loves stealing someones spot on the couch and taking a nap. She has really come on as a hunter and did a phenomenal job this last fall. She also loves to go on boat rides to scout for ducks with Will.
PUPPIES– Daisy just had puppies and some of them are still searching for a home!
Click here to see Daisy's Pedigree.
---
Rio
Schaben's Rockin' Rio belongs to Josh and Bailey. She is famous for her appearance on the Outdoor Channel show "The Flush" along with Josh and Bryce. She is known for her tail always wagging and as a huntress in the field-she really came on this fall.
.
---
Sawyer
Schaben's Sawyer lives with Josh and Bailey in the loess hills of western Iowa. She has a fun personality as she loves to play in the yard with her favorite person, Brody. She is very gentle with her little human. She loves to snack on any and every treat she can get from Bailey's kitchen. She is turning into a wonderful hunting dog.
---
Louie
Schaben's LSU Louie is the youngest and newest additions to Bryce and Carrie's family. Louie has a very sweet and playful personality. She is named after Louisiana because that is where Jess(their daughter) played beach volleyball. We all love watching Louie learn the ropes of hunting with some of the older dogs. She is a blast to play fetch with.
Click here to see Louie's Pedigree.
---
Our Studs
Schaben's Joe Joe the Jet "Joe" lives with Josh and Bailey in the loess hills of western Iowa. Joe is a beautiful, fun loving, bird driven addition to our family and he gets to run with all kinds of interesting animals. His favorites by far are the pheasants. He's got a new human to grow with as well-meet Brody, who I am sure will be a pheasant hunter like his daddy.
Archer belongs to a family friend. Archer is an energetic, fun loving, and spunky dog. Archer fathered our Benny, Bobby, and Daisy.
---
Jack belongs to our nephew Ben. Jack is a beautiful tall athletic vizsla that loves to hunt and retrieve pheasants and sleep by your feet when all the excitement is over.
---
Deuce belongs to our nephew Shayel. Deuce is a beautiful deep red love machine. He enjoyed this last hunting season very much as the pheasants and quail were plentiful. He spends most of his time playing in the yard, making sure that all unwanted squirrels are kept at bay. He spends his evenings snuggling on the couch and making sure all leftovers are taken care of.